Welcome To THE SPA'AH
At THE SPA'AH, we offer massage in a number of therapeutic modalities. Restorative energy works can compliment kinetic bodywork helping to promote an increased balanced approach. Please take a moment to visit our Booking/Pricing page for the many offerings that can help accomplish your wellness and relaxation goals.
Massage
Spa Treatments
Aromatherapy
Hydrotherapy
Esthetics
Clinical Skin Care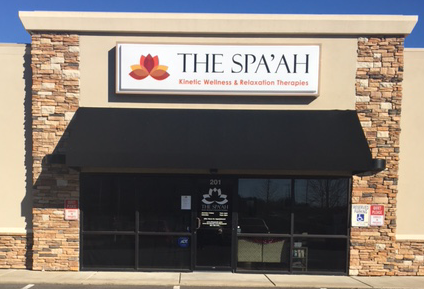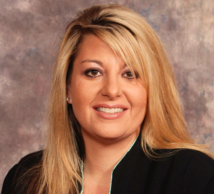 MASSAGE THERAPIST/ OWNER
R. Michelle Christen, MMT, CMLDT
Michelle is a native of Conway, and is a graduate of The University of Central Arkansas holding a Bachelors in Business Administration. She is a graduate of Touching America School of Massage and is licensed as a Master Massage Therapist by the Arkansas State Board of Massage Therapy. Michelle is a believer that education never stops; and therefore, she  is in constant pursuit of continuing education opportunities in advancement of her practice.  As such, she has also obtained her national CMLDT (Certified Manual Lymphatic Drainage Therapist) in the Vodder technique through Klose Training.  This certification along with continuing education in oncology massage allows her to assist those suffering from cancer, effectively reduce traumatic and post-surgical edema, and can provide symptomatic relief of migraine headaches, fibromyalgia, rheumatoid arthritis, scleroderma, reflex sympathetic dystrophy (RSD), stress, fatigue, .
As a therapist, Michelle is empathetic to  those dealing with the management of chronic pain syndromes and providing assistance in this area. Her neck and shoulder work have helped many of her clients with persistent headaches. She enjoys use of several modalities of massage, and believes that benefits of massages are far greater than relaxation alone. Michelle is an integrative bodyworker who intuitively uses a combination modalities of massage to deliver very effective therapeutic massage. Some of her favorite practices are trigger point therapy, thai massage, sacred lomi lomi, and hot bamboo. She also enjoys the use of deep tissue, reflexology, hydrotherapy, cupping, gua sha, and aromatherapy.
Visit our About Massage page to find out more about the benefits of therapeutic massage, the modalities offered, and what to expect when you receive your massage.
THE SPA'AH Specialists
THE SPA'AH specialist are licensed pursuant to compliance with the Arkansas Department of Health for Massage Therapy or Esthetics/Cosmetology.
Ashley Harvey, LMT
Ashley is a graduate of Touching America School of Massage with honors. She is passionate about helping people with both their relaxation needs and addressing physical wellness. Ashley is very attentive to client request and delivers great customer service for a relaxing and enjoyable experience. She practices relaxation, deep tissue, hot stones, prenatal, and other spa services.
Cat Hicks, LMT 
Cat is a graduate of River Valley School of Massage and a certified yoga instructor. She has always been fascinated by body wellness due to her family rich history in the medical profession, and excels in relating to clients. Cat practices relaxation, deep tissue, reflexology, hot stone and prenatal.
Jake Wechsler, LMT
Jake is a University of Maryland graduate with a B.S. in Kinesiology and also a graduate of Baltimore School of Massage. He is nationally certified as a Massage Therapist.  Jake is very intuitive and has a tranquil spirit. He easily delivers the necessary therapeutic techniques to promote body wellness. Jake practices Swedish, deep tissue, reflexology, hot stones, stretching techniques, and many spa treatment add on services.
Melissa Ferrantino, LMT
Melissa is a 2011 graduate of Everest University and is nationally certified as a massage therapist and maintains licenses in Arkansas and Florida. She enjoys the study of east modalities with Ayurveda influences including muscle meridian sedation. Melissa practices relaxation, deep tissue, prenatal, and a variety of spa treatments.
M.J. Cox, LMT
M.J. is a 2014 graduate of National America University with an associate's degree in massage therapy. She is a people person and loves to help them feel their very best. She specializes in swedish,deep tissue, hot stone, hot bamboo, essential oils, prenatal, gua sha,and cupping therapy
Linda Lopez, LMT
Linda is a graduate of Heritage College and brings years of experience as therapist in chiropractic clinics. She is attentive to client needs and practices Swedish, deep tissue, prenatal, reflexology, and sports massage. Linda has additional practices neuromuscular, cranial sacral, and geriatric massage. Linda is bilingual in Spanish and English.
Amanda Johnson, LE, CNA  
Amanda is a graduate of The Salon Professional Academy with both Esthetician and Cosmetology licenses. She also maintains her Clinical Nursing Assistant certification which richly enhances her knowledge and skill sets as an Esthetician. She is certified in sugaring and lymphatic drainage,' and brings numerous talents to THE SPA'AH including chemical peels, microderm, facials, and many more spa treatments.
Jenna Bassingthwaite, LE
Jenna is a graduate of Laird Institute Of Spa Therapy of Manchester NH having completed 900 hrs of study and clinical. Before moving to Arkansas she worked as an Esthetician at a day spa in Keene NH. Jenna is enjoys communication and working with clients for positive outcomes with their skincare needs.