Welcome To THE SPA'AH
At THE SPA'AH, we offer massage in a number of therapeutic modalities. Restorative energy works can compliment kinetic bodywork helping to promote an increased balanced approach. Please take a moment to visit our Booking/Pricing page for the many offerings that can help accomplish your wellness and relaxation goals.
Massage
Spa Treatments
Aromatherapy
Hydrotherapy
Esthetics
Clinical Skin Care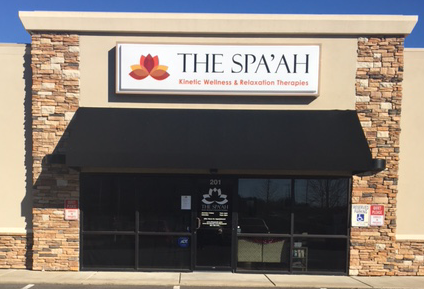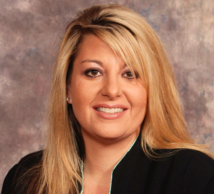 MASSAGE THERAPIST/ OWNER
R. Michelle Christen, LMT
Michelle is a native of Conway, and is a graduate of The University of Central Arkansas holding a Bachelors in Business Administration. She is a graduate of Touching America School of Massage and is licensed by the Arkansas State Board of Massage Therapy. Michelle is a believer that education never stops; and therefore, she  is in constant pursuit of continuing education opportunities in advancement of her practice.
As a therapist, Michelle is empathetic to  those dealing with the management of chronic pain syndromes and providing assistance in this area. Her neck and shoulder work have helped many of her clients with persistent headaches. She enjoys use of several modalities of massage, and believes that benefits of massages are far greater than relaxation alone. Michelle is an integrative bodyworker who intuitively uses a combination modalities of massage to deliver very effective therapeutic massage. Some of her favorite practices are trigger point therapy, thai massage, sacred lomi lomi, and aromatherapy. She also enjoys the use of deep tissue, reflexology, hydrotherapy, and aromatherapy.
Visit our About Massage page to find out more about the benefits of therapeutic massage, the modalities offered, and what to expect when you receive your massage.
THE SPA'AH Specialists
THE SPA'AH specialist are licensed pursuant to compliance with the Arkansas Department of Health for Massage Therapy or Esthetics/Cosmetology.
Stephanie Maree, LMT
Stephanie has been a Licensed Massage Therapist for over 12 years. Very congenial; she puts clients at ease quickly. She intuitively chronic pain relief and is great with relaxation techniques. Stephanie comes from a background in both Chiropractic offices and Spa settings, which gives her great versatility in massage modalities and spa treatments.
Libby West, LMT 
Libby is a 2010 graduate from Blue Cliff College where she achieved the Dean's List in the Massage Therapy Associate Degree Program.  Her primary focus is to provide relief to clients with injury, chronic pain, and athletic restrictions.   Libby has completed additional training in orthopedic techniques of myofascial release and neuromuscular therapy.
Charina Wroten, LMT
Charina brings 26 years of massage experience to our team.  She has gained a background in medical massage; as well as,  spa industry experience.  Charina specializes in delivering a very relaxing therapeutic massage to each of her clients.
Shalon Holloway, LMT
Shalon has been a licensed Massage Therapist since 2009 and has a wonderful therapeutic touch. She is certified in Manual Lymph Drainage. Shalon is an intuitive bodyworker that loves to see results when working with clients with chronic syndromes or those who just need to relax.
Glory Jo Horn, LE
Glory Jo is a graduate of The Salon Professional Academy of North Little Rock and a licensed Esthetician. She is a skin care advocate understanding the important role that healthy skin contributes to body wellness and beautification. As a skin care specialist; Glory Jo enjoys helping clients with informed consultation and variety of skin care treatments with clinical skin care products.