Massage and Spa Treatments at The Spa'ah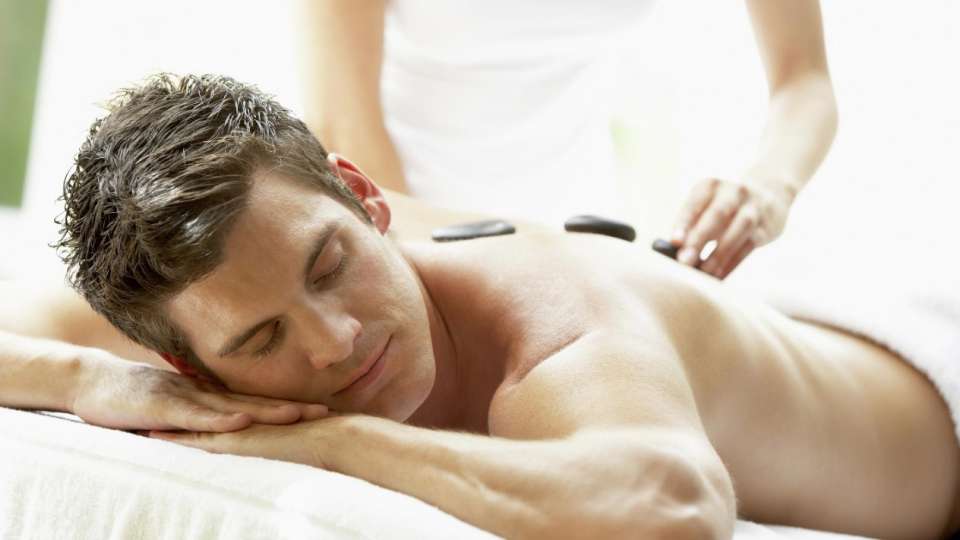 We offer diverse massage and spa treatments at a convenient location with great prices!
The Spa'ah is located on Amity Road in Conway, Arkansas just off of I-40. The establishment opened in December 2014 and is the brainchild of licensed massage therapist and owner Michelle Christen. Since its opening, the spa has enjoyed success and growth, including the addition of more massage therapists and services. The spa features couple's massage rooms, individual massage rooms, whirlpool tubs, and a rain shower to enhance services and the customer experience. To remain up to date on current practices and safety standards, all massage therapists employed by the Spa'ah are licensed and maintain a membership with Associated Bodyworks and Massage Professionals which is the leading massage therapy association in the United States. Our highly qualified massage therapists provide a menu of diverse and convenient spa treatments and service at The Spa'ah in Conway.
The Spa'ah offers a wide range of spa treatments in a gender-neutral atmosphere which allows for both men and women to feel at ease while receiving their services.
The Spa'ah offers a variety of massage options.
Examples of Massage Options:
Swedish Massage (Effle'Ah): Available for individuals or couples, Swedish massage focuses on relaxation by releasing muscle tension and increasing circulation. It is the most common form of massage therapy.

Deep Tissue Massage (Kinetic'Ah): Deep Tissue massage uses firm to deep pressure and slower movements to release tight tissues, working down into the fascia, tendons, and deep muscles. It is particularly useful for removing knots in the muscles, chronic muscle pain, and injury rehabilitation.
Lomi Lomi Massage (Ah'Loha): A Hawaiian technique, this method uses rhythmic movements and an abundance of oil to break up fibrous deposits, improve circulation, and eliminate toxins.
Thai Massage (Thai'Ah): Thai massage uses pressure point compression, gentle rocking, and passive stretching to increase flexibility, reduce migraines and anxiety, and improve sleep. Thai massage can be done on a mat or table and remaining fully dressed in loose-fitting clothing is an option.
Prenatal Massage (Ma'Ah): Prenatal massage is done in a side-lying position with supporting pillows as needed. It can help improve circulation, decrease common maternal aches and pains, and reduce stress and fatigue. Massage has been shown to encourage shorter, easier labors and reduce hospital stays.
Hot Stone Massage (Stone'Ah): Basalt stones are heated and used along with oil to massage the body. The heat relaxes the muscles and allows for a deeper massage while maintaining a relaxed state.
"Can massage therapy and spa treatments really help me?"
The American Massage Therapy Association (AMTA) has a growing body of research showing that massage not only reduces stress and muscle tension, but can also help with medical conditions such as fibromyalgia, rheumatoid arthritis, dementia, high blood pressure, and migraines. Of course, massage also can increase range of motion, encourage better sleep, help with anxiety, and ease joint pain. National Institute of Health (NIH) studies have shown Swedish massage, conducted just once a week, to be optimal for knee pain from osteoarthritis.
Other research shows that massage can be beneficial in patients who suffer from chronic lower back pain. In a survey done by the AMTA, 88% of consumers view massage therapy as "beneficial to health and wellness," and 56% were recommended to massage therapy by a medical professional. Formerly regarded as a luxury service, massage is moving into the realm of health maintenance with 50% of people today get massages to help with medical issues or injuries, and 28% receive massage services to improve their mental health by reducing stress and aiding relaxation.
Clients also sometimes want a little something extra, or some special attention paid in one area. Clients can enhance their experience with add-on spa treatments.
Examples of Spa Treatments:
Facials: This treatment cleanses and exfoliates the face with a hot, moist towel treatment. It also includes the application of a mask, toner, and moisturizer.
Hand and/or Foot Paraffin: Paraffin treatments use warm, melted wax to provide pain relief to sore joints, while softening the skin. It also increases range of motion in the joints.
Reflexology: Reflexology is based on the principle that parts of the body are connected to specific locations on the hands and feet. Application of pressure in appropriate locations can contribute to the natural function of the related area in the body. Reflexology also helps relieve tension and improve circulation.
Gua Sha: Gua Sha is an Asian method used to remove stagnant blood and lymph from the fascia. Focusing on one area, this technique allows the body to metabolize cellular waste and promotes the addition of fresh blood and cells in the area.
Cupping: Used in traditional Chinese medicine and brought into the mainstream mind by Olympic swimmer Michael Phelps, cupping helps to treat pain, muscle knots, swelling, and deep scar tissues within the muscles.
"What's in Conway, Arkansas anyway?"
Located in the heart of Conway, Arkansas, the Spa'ah offers a wide range of spa services that, if not right in your backyard, are in the heart of a wonderful getaway location. Conway offers big city amenities with a small-town feel. Make a date night (or lunch) of your time and visit local favorites such as Mulan's (buffet-style Chinese/Japanese), Tacos 4 Life, or even Mike's Place, if you're feeling a bit fancier. Enjoy a night away from home at the Hilton Garden Inn Conway, located right across the street, or the Hampton Inn Conway. After your service, you can enjoy some shopping at the shopping center right around the corner. Regional chain favorites such as Target, Belk, Old Navy, and Dick's Sporting Goods are located all in one convenient location.
Or, if you're more inclined towards the outdoors, enjoy all of the beauty of Faulkner county by visiting Lake Beaverfork or Lake Conway, the largest man-made game and fish commission lake in the United States, or walk the trails near the Arkansas River at Cadron Settlement Park, with facilities on the National Register of Historic Places.
Massage therapy and spa services can contribute to overall health and wellness, especially when received regularly. Practicing good health practices doesn't have to be un-enjoyable. We hope you will consider the Spa'ah to help you with your health and wellness needs, as well as the indulgences you want and deserve. Be sure to read our "What to Expect" page on our website to prepare for your first visit to The Spa'ah in Conway, Arkansas!
https://thespaah.com/wp-content/uploads/2015/08/bellagio-spa-and-salon-massage-male.tif.image_.960.540.high_.jpg
540
960
SpaAdmin
https://thespaah.com/wp-content/uploads/2021/11/Spa_logo_2021__2_-removebg-preview-1.png
SpaAdmin
2017-08-15 16:38:42
2017-09-19 07:37:09
Massage and Spa Treatments at The Spa'ah