Hot Stone Massage Can Provide These Four Wellness Benefits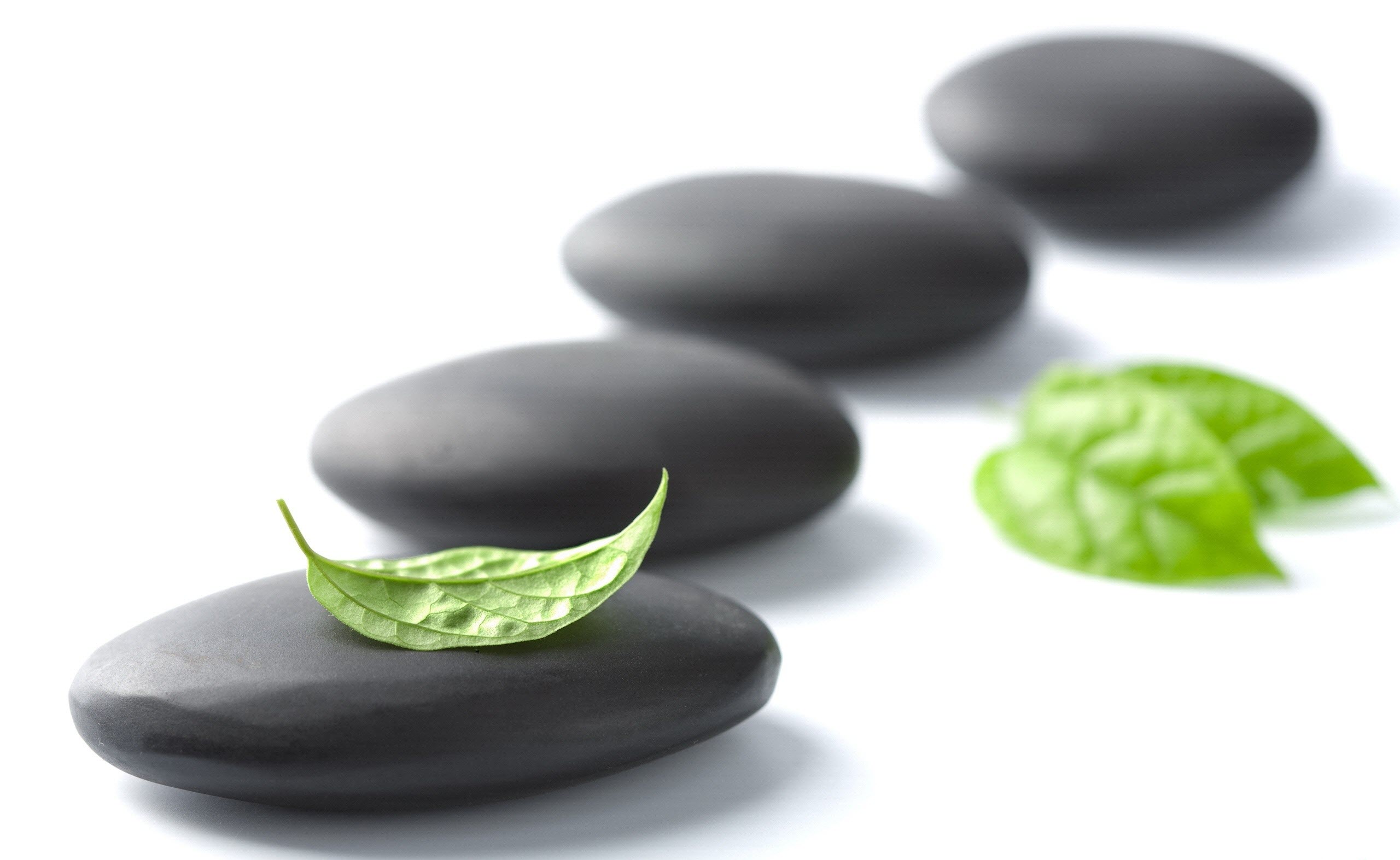 What is hot stone massage therapy?
This therapy has a long history and has been practiced by ancient civilizations all across the world. According to a Massage Magazine article, "Both verbal and written history confirm the Chinese used heated stones more than 2,000 years ago as a means of improving the function of internal organs." Hot stone massage was even used as a means of healing in North and South America, Africa, Europe, Egypt, and India.
Hot stone massage is a massage therapy technique that involves positioning warm stones along key areas of the patient's body. Flat and oblong river rocks are often used in hot stone massage therapy. Due to their high iron content, the river rocks maintain adequate temperatures throughout the duration of the session. The hot stones can either be used as stationary pockets of heat to target trouble areas or as deep-tissue massage aides. Stones are used in a variety of other therapies as well including facials, pedicures, manicures, meridian therapy, and more.
There's no need to worry about the "hotness" of the stones during hot stone massage therapy, however. There is always a barrier between a client's skin, and the stones unless the therapist is moving the stone. There is no need to worry about safety or discomfort during hot stone therapy if it is performed by a trained professional.
What benefits does hot stone massage provide?
Stress / Anxiety Reduction
A survey that was conducted on May 18th in 2017 found that 77% of adults regularly experience physical symptoms caused by stress. Hot stone therapy can help reduce stress by lowering your heart rate and increasing your body's natural "feel good" chemicals called endorphins.
Aides Sleep
According to an Examined Existence article, "Stress is one of the main factors causing insomnia and other sleep disorders. When stressors are present, the body naturally heightens its response system, thus, leading to wakefulness." Hot stone massage helps the body sleep by decreasing the body's cortisol (stress hormone). High levels of cortisol impede the production of melatonin (sleep hormone).
Boosts Immunity
Hot stone massage can have a marked impact on the body's immune system.  Researchers from Cedars-Sinai Medical Center in Los Angeles found that, "people who received a 45-minute massage had an increased number of lymphocytes." Lymphocytes are white blood cells. These white blood cells play a large role in defending the body from disease.
Relieves Muscle Tension / Pain
Generally, muscle tension or pain is the main complaint of massage therapy clients. Hot stone massage is especially suited to relieving these ailments. The heat of the stones stimulates that body's circulatory system which allows stiff muscles to receive rejuvenating and oxygenated blood. The heat from the stones can also treat painful muscle spasms and particularly troublesome knots.
What else should I know about hot stone massage therapy?
While hot stone massage therapy is wonderfully beneficial for most people, be sure to check with you massage therapist before scheduling an appointment if you are experiencing any of the following:
Pregnancy
High Blood Pressure
Heart Disease
Nerve Damage
Sun Burn
These conditions do not preclude anyone from receiving a hot stone massage. However, we recommend that you disclose this information before your session.
If your trained massage therapist does not think you are a good candidate for hot stone massage, there are many other treatments and therapies at The Spa'ah in Conway, Arkansas that can alleviate almost any ailment. You can view our full list of services here.
May you have peace, happiness, and wellness!
https://thespaah.com/wp-content/uploads/2015/07/massage_stones_2560x1600.jpg
1573
2560
SpaAdmin
https://thespaah.com/wp-content/uploads/2021/11/Spa_logo_2021__2_-removebg-preview-1.png
SpaAdmin
2017-09-27 17:40:10
2017-09-27 17:40:10
Hot Stone Massage Can Provide These Four Wellness Benefits