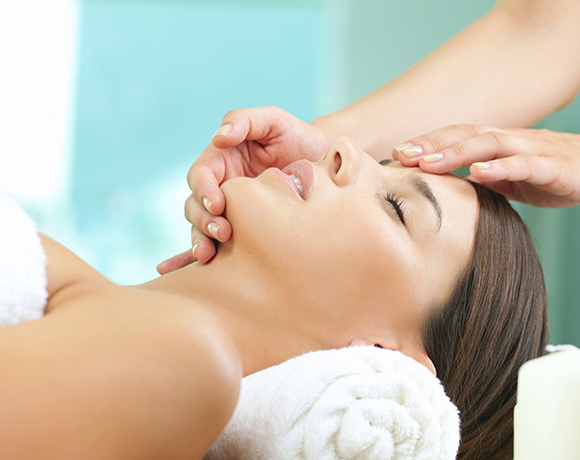 What is Lymphatic Massage?
To answer the question, "What is a lymphatic massage?", you must first understand your body's lymphatic system. According to a Live Science article, "The lymphatic system is a network of tissues and organs that help rid the body of toxins, waste and other unwanted materials." In other words, the lymphatic system is essential to a healthy immune system and proper nutrient absorption.
The lymphatic system is made up of fluid or lymph, fluid transportation vessels, and organs that contain lymphoid tissue (i.e. lymph nodes, spleen, and thymus). Each of these serves a specific purpose within the lymphatic system. The fluid or lymph contains nutrients, oxygen, hormones, and fatty acids, as well as toxins. Fluid transportation vessels transport the lymph to the cardiovascular system. Lymphoid tissues monitor what is in the lymph / fluid, and produce nutrients to be transported by the cardiovascular system to other parts of the body.
Lymphatic massage, also known as Manual Lymphatic Drainage, is a gentle non-invasive technique designed to increase the movement of lymph and interstitial fluid. As you can imagine, an under functioning lymphatic system can wreak havoc on your ability to fight infection. A compromised lymphatic system can even impact your body's healing process and energy levels.
How do I know if I can benefit from a Lymphatic Massage?
This therapy can be beneficial for many ailments or illnesses. It relieves chronic inflammation associated with conditions like acne, eczema, and allergies. Lymphatic massage is also great for individuals who are recovering from surgeries, because it is known to reduce swelling. Chronic fatigue and fibromyalgia suffers are also great candidates for lymphatic massage.
Rejuvenating the lymphatic system can have some more surprising benefits as well. Often times, breastfeeding mothers find relief in lymphatic massage, because it helps reduce fluid retention and plugged ducts. Lymphatic massage can also help with cellulite, migraines, and sinus congestion.
Almost everyone has one or more of these ailments that can be managed with lymphatic massage, and would be a great candidate for this revolutionary therapy!
I'm convinced. Now, where can I get a Lymphatic Massage?
The Spa'ah in Conway, Arkansas now has a Manual Lymphatic Drainage Certified massage therapist on staff that would be delighted to assist you. If you choose to schedule a lymphatic massage with The Spa'ah, there are a few things that you can do to get the most out of your session.
Before your Lymphatic Massage at The Spa'ah in Conway, Arkansas, you should:
Think about increasing your intake of antioxidants to aid in the detoxification process.
Drink lots of water in the days leading up to your appointment.
Avoid alcohol or recreational drugs so that your lymphatic system is not compromised during           your session.
Plan for a short period of gentle movement after your session to support lymph transportation.
May you have peace, happiness, and wellness!
https://thespaah.com/wp-content/uploads/2015/08/Depositphotos_11692357_original.jpg
460
580
SpaAdmin
https://thespaah.com/wp-content/uploads/2021/11/Spa_logo_2021__2_-removebg-preview-1.png
SpaAdmin
2017-09-19 21:01:30
2017-09-19 21:03:13
Lymphatic Massage is Now Available at The Spa'ah